Virginia Weigh Station & DOT Information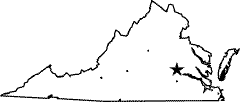 Total Weigh Stations & Truck Scales: 32
Virginia recently began referring to weigh stations as Motor Carrier Service Centers. That is now their official term for weigh station.
PrePass trucks that receive a green light in Virginia must still enter an open weigh station if they are pulling an oversize/overweight (even permitted) load.
The Virginia fuel tax rate is $0.196 per gallon of diesel fuel. Localities that are part of the Northern Virginia Transportation District (or districts that neighbor the included localities) levy a 2% sales tax on fuel.
Over-Gross Weight Tolerance: Premium Content
Over-Gross Weight Procedures: Premium Content
Over-Axel Weight Tolerance: Premium Content
Over-Axel Weight Procedures: Premium Content
Overweight Fines and Consequences: Premium Content
Dodging the Scales: Premium Content
---
[wp_ad_camp_2]
| Weigh Station Name | Highway / Route | Mile | Truck Scale Location |
| --- | --- | --- | --- |
| Hollins Weigh Station (Roanoke) | RT 11 – nb sb | | Hollins (2.4 miles south of the light at exit 150 A (the junction of route 11 and 220 alt), 1.7 miles north of route 115 (to 220, to I 81)) |
| Middletown | RT 11 – nb sb | | Middletown (Across from scales on I 81 in Stephens City, 2.8 miles south of route 277 and Stephens City) |
| New Church | RT 13 – nb | | New Church (1.25 miles south of the MD border) |
| New Church | RT 13 – sb | | New Church (1.25 miles south of the MD border) |
| Suffolk | RT 13 58 460 – eb | | Suffolk (1.32 miles west of Chesapeake city limits) |
| Suffolk | RT 13 58 460 – wb | | Suffolk (1.32 miles west of Chesapeake city limits) |
| Aldie | RT 50 – eb | | Aldie (west of route 15 at Gilberts Corner, Loudoun County) |
| Aldie | RT 50 – wb | | Aldie (west of route 15 at Gilberts Corner, Loudoun County) |
| Sandston (Richmond) | I 64 – eb | 203 | Sandston (1 mile east of I 295) |
| Sandston (Richmond) | I 64 – wb | 203 | Sandston (1 mile east of I 295) |
| Bland | I 77 – nb | 52 | Bland (4.2 miles north of route 717) |
| Bland | I 77 – sb | 52 | Bland (4.2 miles north of route 717) |
| Stephens City (Winchester) | I 81 – nb | 304 | Stephens City (near route 277) |
| Stephens City (Winchester) | I 81 – sb | 304 | Stephens City (near route 277) |
| Troutville (Roanoke) | I 81 – nb | 148.5 | Troutville (1.4 miles south of route 220) |
| Troutville (Roanoke) | I 81 – sb | 148.5 | Troutville (1.4 miles south of route 220) |
| Alberta | I 85 – nb | 21.25 | Alberta (south of route 46) |
| Alberta | I 85 – sb | 21.25 | Alberta (4.7 miles south of route 46) |
| Carson | I 95 – nb | 39.5 | Carson (7 miles south of I 295) |
| Carson | I 95 – sb | 39.5 | Carson (7 miles south of I 295) |
| Dumfries | I 95 – nb | 154.5 | Dumfries (south of Washington, DC) |
| Dumfries | I 95 – sb | 154.5 | Dumfries (south of Washington, DC) |
| Dahlgren | RT 301 – nb | | Dahlgren (1 mile south of MD border) |
| Dahlgren | RT 301 – sb | | Dahlgren (1 mile south of MD border) |
| Troutville/Cloverdale | RT 220 alt – wb | | Cloverdale (3 miles east of the light at exit 150 A at the junction of route 11 and route 220 alt, 1.8 miles west of the junction of route 220 alt, route 440, and route 221) |
| Troutville/Cloverdale | RT 220 alt – eb | | Cloverdale (3 miles east of the light at exit 150 A at the junction of route 11 and route 220 alt, 1.8 miles west of the junction of route 220 alt, route 440, and route 221) |
| Danville | RT 58 bypass – eb | | Danville (on the route 58 bypass) |
| Danville | RT 58 bypass – wb | | Danville (58 bypass) |
| Lynchburg (Madison Heights) | RT 29 – nb | | Lynchburg (north of route 460) |
| Lynchburg (Madison Heights) | RT 29 – sb | | Lynchburg (north of route 460) |
| Warrenton | RT 29 – nb | | Warrenton |
| Winchester | RT 11 – nb sb | | Stevens City |