Wisconsin Weigh Station & DOT Information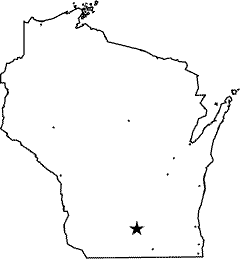 Total Weigh Stations & Truck Scales: 23
Wisconsin has signs saying that all trucks over 4 tons must weigh at truck weigh stations.
PrePass trucks that receive a green light in Wisconsin must still enter an open weigh station if they are pulling an oversize/overweight (even permitted) load.
The Wisconsin fuel tax rate is $0.329 per gallon of diesel fuel. This rate includes a $0.02 per gallon underground storage tank (UST) fee.
Over-Gross Weight Tolerance: Premium Content
Overweight Fines and Consequences: Premium Content
Blowing By the Scales: Premium Content
---
[wp_ad_camp_2]
| Weigh Station Name | Highway / Route | Mile | Truck Scale Location |
| --- | --- | --- | --- |
| Superior | RT 2 53 – nb | | Superior (1.5 miles northwest of US 2 and US 53, northwest corner of the state) |
| Superior | RT 2 53 – sb | | Superior (1.5 miles northwest of US 2 and US 53, northwest corner of the state) |
| Dickeyville SWEF | RT 11 35 61 151 – nb | | Jamestown (3 miles east of IA border) |
| Dickeyville SWEF | RT 11 35 61 151 – sb | | Jamestown (3 miles east of IA border) |
| Verona Pull Off Site | RT 18 – eb | | Fitchburg (2 miles east of Verona) |
| Wrightstown SWEF | RT 41 – nb | | Wrightstown (at the Brown Cty/Outagamie Cty line) |
| Wrightstown SWEF | RT 41 – nb | | Kaukauna (1 mile north of the Brown Cty/Outagamie Cty line) |
| Abrams SWEF | RT 41 141 – nb | | Little Suamico (3 miles south of the junciton of US 41 and 141) |
| Abrams SWEF | RT 41 – sb | | Little Suamico (3 miles south of the junciton of US 41 and 141) |
| Newton SWEF | RT 43 – sb | 141 | Newton (.5 miles south of county road F) |
| Coloma | I 39 & RT 51 – nb | 117.5 | Coloma (1.5 miles north of Coloma) |
| Coloma | I 39 & RT 51 – sb | 120 | Coloma (1.5 miles north of Coloma) |
| Stevens Point- CLOSED | I 39 & RT 51 – nb | | Stevens Point (2 miles north of business 51) |
| Stevens Point- CLOSED | I 39 & RT 51 – sb | | Stevens Point (2 miles north of business 51) |
| Plymouth Pull Off Site | RT 57 | | Plymouth (1 mile east of Plymouth) |
| Kegonsa SWEF (Madison) | I 90 I 39 – sb eb | 146 | Pleasant Springs |
| Utica SWEF (Madison) | I 90 I 39 – nb wb | 147.8 | Pleasant Springs |
| West Salem (La Crosse) | I 90 – eb | 10.5 | West Salem |
| Hudson (St. Paul MN) | I 94 – eb | 7.5 | Hudson (near the Minnesota border) |
| Beloit | I 90/39 – nb wb | 180.5 | Janesville (near the Wisconsin border) |
| Kenosha SWEF | I 94 & RT 41 – nb | 349.8 | Pleasant Prairie (.25 miles north of IL border) |
| Racine SWEF | I 94 & RT 41 – sb | 327.3 | Raymond (Racine County, .25 miles south of county road G) |
| Rusk (Eau Claire) | I 94 – wb | 48.5 | Rusk (Menomonie) |